Jim Parker had five heart bypasses and nine stents placed in his arteries. He was popping nitroglycerine pills like M&Ms.
But it still didn't stop him from having a major heart attack…
The Texas State Senator met with two of the best cardiologists in Abilene and Dallas. But they said there was nothing else they could do. Jim was released from a local hospital with a bottle of morphine and another bottle of nitroglycerine.
In Jim's own words: "They basically told me to make it as well as I could, for as long as I could."
Then Jim met a stranger who told him about a life-changing therapy. That chance encounter saved his life.
I'm talking about stem cell therapy.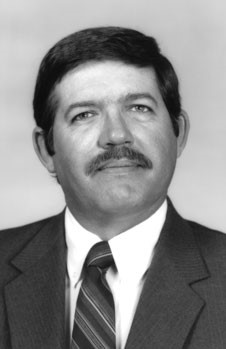 Stem cell therapy saved Senator Jim Parker's life after cardiologists sent him home with no hope.
Two weeks later, Jim met with a doctor who performed stem cell therapy. He was using a wheelchair because he was too weak to walk. Today, Jim is back to living a normal life. He's back at work and hasn't taken a single nitroglycerine pill. He says that stem cell therapy gave him his life back.
Jim's story didn't surprise me.
I've seen these same kinds of results with my own heart patients. And, people all over the world are using stem cells to cure themselves.
Earlier this year, I introduced you to a new therapy that boosts the healing power of stem cells. And it's the biggest breakthrough of my entire career. I named it HyperStem.
It combines two of the most effective regenerative and anti-aging therapies that exist today — stem cells and hyperbaric oxygen therapy (HBOT). When stem cells are combined together with HBOT, it results in 800% MORE healing power.1
With HyperStem, diseases that were once considered incurable are rapidly changing… heart disease, Alzheimer's, diabetes, stroke… all have been cured using this therapy.
You see, when you use HBOT and stem cell therapy together, you're ramping up the number of activated stem cells in your bloodstream. These then go to work with "turbo-charged" healing power on the parts of your body that need repair.
HBOT works to mobilize stem cells from bone marrow and most stem cell therapies now use adipose stem cells. The combined treatment gets a double dose of these newly activated cells into your bloodstream, and then whisks them toward the areas of damage.2
A recent study from Scotland even showed returned heart function to normal in patients suffering from severe heart failure.3
Heal Your Heart with HyperStem
My team and I have been perfecting this healing HyperStem therapy. Here's what you can expect:
Relax and breathe: We take you to the HBOT chamber. As you recline comfortably, you'll breathe in 100% oxygen. A typical session takes 80 minutes.
Harvest: Using a painless liposuction procedure, 50-100 cubic centimeters of fat is taken from your abdomen. This is a much easier process, and far less invasive, than a bone-marrow extraction. And because the stem cells are taken from your own fat tissue, it means the risk of rejection is eliminated.
Isolate: We isolate your stem cells from your extracted fat tissue down to its most vital and natural state. Your cells are not changed in any way. They are then prepped for fast, safe and 100% pure reintroduction into your body.
Infuse: Your stem cells are reintroduced back into your body through an IV infusion.
Return to HBOT: Finally, we take you to the HBOT chamber. As you recline comfortably, you'll breathe in 100% oxygen. You can meditate, listen to music, watch a movie or simply relax.
If you'd like to try my new HyperStem protocol or simply want to hear more about it, you can call my staff at 561-410-7854. They'd be happy to answer all your questions.
To Your Good Health,

Al Sears, MD, CNS
---
References
1. Thom SR, et al. "Stem cell mobilization by hyperbaric oxygen." Am J Physiol Heart Circ Physiol. 2006;290(4):H1378-H1386.
2. Heyboer M, et al. "CD34+/CD45-dim stem cell mobilization by hyperbaric oxygen – changes with oxygen dosage." Stem Cell Res. 2014;12(3):638-645.
3. Sheldrick G. "Wonder stem cell CURE for heart failure: Millions could be saved by British trials." Express. June 11, 2018.
---