Primal Force – Rediscover Your Primal Energy and Native Strength Primal Force The ONLY Force that Rebuilds You the Way Nature Intended…Strong, Powerful, Healthy and Energetic.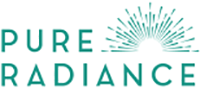 Pure Radiance, Inc. – You shouldn't have to sacrifice your health or risk disease for the sake of looking and feeling good. But your choices for clean, effective skin care are remarkably slim. Dr. Sears found Pure Radiance to change that. Now you have real options.
Pure Radiance products are a completely natural blend of today's most powerful nutrients for healthy, glowing skin. Developed as the "New Technology for Younger Skin," this skin care line breaks away the tradition of using parabens, carcinogens, pollutants and gasoline distillates that are commonly found in most of today's cosmetics and skin care solutions.
As an anti-aging physician, nutritionist and researcher, Dr. Sears believes total wellness and integrative health is found both on the inside and out." Your skin is one of the largest organs of your body and if maintained properly with effective skincare, it can lead to an overall healthier and younger lifestyle.
 Dr. Al Sears' Institute for Anti-Aging Medicine  in Royal Palm Beach, Florida provides safe and natural alternatives to cosmetic surgery, as well as other options for treating and preventing chronic conditions and diseases safely.


Dr. Sears is a member of the American Academy of Anti-Aging Medicine and has been traveling all over the world for more than 20 years on a mission to research and learn how to help patients create more youthful-looking skin and how to get better and grow biologically younger with age. Dr. Sears is also an expert in preventing health problems commonly associated with aging but that can also be brought on by other factors.
Dr. Sears' integrative anti-aging program also focuses on preventing disease and chronic conditions. His goal is to not only keep patients from getting sick, but also to help them to attain optimal health by prescribing an effective program, which includes a breakthrough new category of exercise, a return to a diet that is more native to the human body and intelligent supplementation of nutrient.
All of the natural supplements and other anti-aging protocols recommended at Dr. Sears' wellness center are proven safe and effective ways to help aging adults look better and feel younger and maintain their independence and mobility. By "staying on the move", eating the way our bodies were designed for and routinely taking helpful supplements for nutrients (which most of today's food sources lack), you can live a younger and happier life.
The following are just some of the ways Dr. Sears' anti-aging therapies help patients stay young inside and out without dangerous prescription drugs or surgery:
Bioidentical Hormone Therapy (BHRT)
Cancer Treatment Therapies
Heavy Metal Testing and Detoxification
Breakthrough Fitness Training Program
Hair Thickening Treatments for Men & Women
Male Potency and Testosterone Restoration
IV Vitamin Therapy
Natural Cure for Depression and Anxiety
Natural Skin Therapy (Botox, Derma Fillers, Vipeel)
Natural Treatment for Food Digestion Problems
Food Sensitivity/allergy Testing and Therapy
Natural Treatment for Sleep Disorders
Nutrition Education
Prevent Alzheimer's Disease
Significant Increase Energy Levels
Arthritis Relief
Treatments for Reversing Diabetes
Treatments for Difficult-to-Diagnose Disease & Conditions
Treatment & Preventatives for Heart Problems
Boosting Memory and Cognitive Function
Improving Eyesight
Weight Loss