Like the rest of your body, your skin accumulates damage over the years from environmental toxins and bad habits like smoking or a poor diet. You might have visible scars on your face… or skin that's been left with pits and pocks from childhood chicken pox or acne.
If you go to a plastic surgeon or a dermatologist, they'll likely suggest an invasive and painful procedure with a long recovery.
But I'm here to tell you that you don't need a facelift if you want to look younger. And you don't need a chemical peel to get smoother skin.
How To Help Restore Your Skin
I've been helping my patients restore their youthful skin through microneedling with platelet-rich plasma (PRP). And it just may be the hottest aesthetic anti-aging therapy I've found.
One of the women on my staff, Christine, had microneedling with PRP a few weeks ago. This morning, she burst into my office to tell me how thrilled she was with the results.
"I never thought my skin could look this good in my 40s," she said. "It's soft and smooth, the hollows under my eyes have filled in, and the uneven pigmentation from the sun is gone. I feel like I have baby skin!"
Christine may have been shocked by her results, but I wasn't. My patients who've had microneedling with PRP are thrilled with their outcomes.
What is the procedure for microneedling with PRP?
Here's how the procedure works…
First, I take a small amount of your blood and run it through a centrifuge. The machine separates out red blood cells. It leaves behind plasma with a high concentration of platelets, which are then injected back into your face.
A small amount of the plasma is set aside and then applied to your skin before your microneedling treatment.
During the procedure, I use a medical device studded with very fine needles that vibrate. When I place it against your skin, it delivers hundreds of micro punctures per second. Each puncture creates a microscopic wound. Your body then goes to work filling these wounds by producing more collagen and elastin. Those are proteins that work together to
give your skin its shape and firmness.
Microneedling for Scar Tissue
Microneedling also helps break down old scar tissue.
The real magic, though, comes from the platelets. They attract stem cells to the damaged area. Once they get there, the stem cells multiply rapidly to grow new, healthy tissue.
And one of the best things about microneedling with PRP is that there's no downtime. It doesn't leave behind any bruising, swelling or bleeding the way chemical peels, laser therapy or microdermabrasion can.
Research confirms what I've seen in my own patients. In one study of 30 men and women with acne scars, doctors gave patients PRP with microneedling. After four treatments, 23 patients had excellent or very good results in improving scarring.1
Make no mistake… this is not just a "beauty treatment."
PRP is the same therapy that professional athletes like Tiger Woods and Mets pitcher Bartolo Colon have had to heal their injured joints.
The platelets provide the same rejuvenating benefits whether you inject them in your face or your knee!
I'm so excited about this therapy I decided to host a PRP event at the Sears Institute for Anti-Aging Medicine on Sept. 29th. I'd love to see you there, so I'm including a special invitation in this letter. Just click here.
I'll be offering specials on services and products for everyone who attends. You can read the details here.
Here's What I Recommend To Rebuild Collagen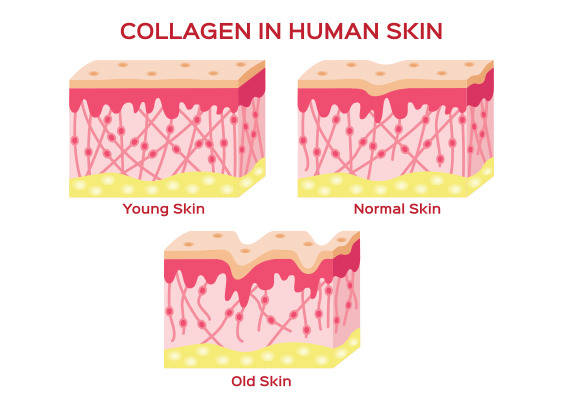 In the meantime, there are other ways to rebuild collagen at home. Here are two supplements I recommend:
1. Bamboo Extract. Bamboo is the richest source of the mineral silica, one of the most important components in the production of collagen. In one study, patients were given silica both orally and topically for 90 days. At the end of the study, the participants' skin showed significant improvement in thickness and elasticity.2 I recommend taking 50 mg
of bamboo extract daily.
2. Vitamin C. The older you get the less collagen you produce. Duke University researchers found that vitamin C boosts collagen production whether you're a newborn or 93 years old.3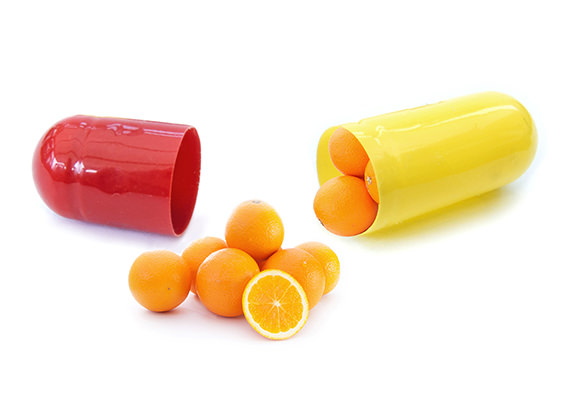 Good food sources of vitamin C include bell peppers, dark leafy greens, kiwi, broccoli, berries, citrus fruits, tomatoes, peas and papayas. I recommend getting 3,000 mg per day of vitamin C from food and supplements.
To Your Good Health,

Al Sears, MD, CNS
---
1. Chawla S. "Split Face Comparative Study of Microneedling with PRP Versus Microneedling with Vitamin C in Treating Atrophic Post Acne Scars." Journal of Cutaneous and Aesthetic Surgery. 2014;7(4):209-212.
2. Lassus A. Colloidal silicic acid for oral and topical treatment of aged skin, fragile hair and brittle nails in females. J Int Med Res. 1993 Jul-Aug;21(4):209-15.
3. Phillips CL, et al. "Effects of Ascorbic Acid on Proliferation and Collagen Synthesis in Relation to the Donor Age of Human Dermal Fibroblasts." Journal of Investigative Dermatology 1994; 103, 228–232.